A new year means new things to come and movie industry takes part in this, too. Since successful flicks like "
Avatar
" and "
Inception
" have set the bar higher last year, people can expect more developed films, both in stories and technology, for their entertainment in 2011.
While Michael Bay combines the action-packed signature with 3-D in "
Transformers: Dark of the Moon
", Terrence Malick pitches a fresh story for "
The Tree of Life
" that presents drama in a more twisting way. Other films that have become talks of the town during 2010 and will potentially become box office hits are sorted in this list of The 10 Most Anticipated Movies in 2011 by AceShowbiz.
A number of movies which stories originate from other works, however, do not make it into this list for AceShowbiz has discussed them in a previously released article under the title
Must See Movie Adaptations in 2011
.
Battle: Los Angeles
Release Date: March 11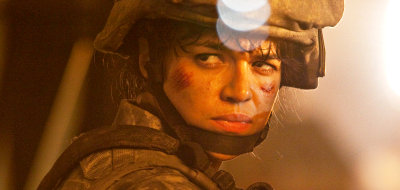 An alien invasion movie is not something new. But in "
Battle: Los Angeles
", director Jonathan Liebesman wants to expose the Armageddon from the point of view of the Marines. The war against the aliens will be felt close to audience's perspective since the film has a documentary vibe. With the extraterrestrial creatures portrayed like an army too, the human platoon faces tough enemies that are organized and having unusual figures.
Red Riding Hood
Release Date: March 11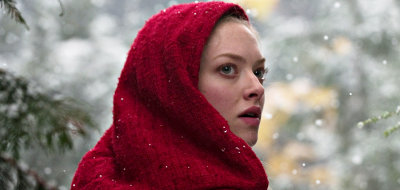 Catherine Hardwicke made her success with the first "
Twilight
" movie and after parting ways with the franchise she takes on famous tale "
Red Riding Hood
". Her version will not be kids friendly for David Johnson's script is written with the touch of Gothic and
Amanda Seyfried
's Valerie is "a bit naughty" girl who is entangled in a love triangle while facing off a werewolf that threatens her village. This modernized story will make you think that you've never heard one like this before.
Sucker Punch
Release Date: March 25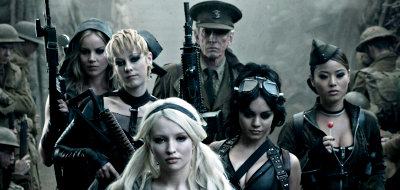 Bored of seeing a band of big guys kicking some ass, "
Sucker Punch
" will present tough chicks in tight leather outfits loading their weapons in a beyond-imagination battle. Zack Snyder's dark take makes sure this will not be a girlie movie despite the fact that it relies on sweet young actresses like
Emily Browning
and
Vanessa Hudgens
as lead stars. The psychological issue faced by main character Babydoll will add the twist as audience will be teased to define which one is her reality and which one is the fantasy.
Scream 4
Release Date: April 15
One of the most successful horror film franchises returns after ten years. Still with Wes Craven serving behind the lens, "
Scream 4
" will resurrect the terror that haunts Woodsboro and beloved character Sydney Prescott. Original actors
Neve Campbell
,
Courteney Cox
and
David Arquette
reunite to aid fans' longing, while
Emma Roberts
and
Hayden Panettiere
are added to the cast ensemble to attract younger audiences. Famous cameo of
Kristen Bell
and
Anna Paquin
is another thing that will keep you from blinking when watching the movie.
Pirates of the Caribbean: On Stranger Tides
Release Date: May 20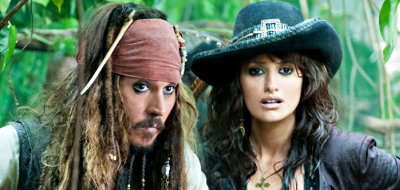 Johnny Depp
's Jack Sparrow's drunken speech and tricky traps are always number one attractions in "Pirates of the Caribbean" films and he does not lose his charms though he will not be supported by
Orlando Bloom
Keira Knightley
anymore in "
Pirates of the Caribbean: On Stranger Tides
". He finds love interest as well as "equal adversary" in
Penelope Cruz
's Angelica who will distract his journey in seeking the Fountain of Youth that can be seen as real as possible with 3-D treatment.
and
The Hangover 2
Release Date: May 26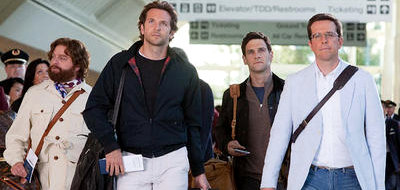 Get ready to be shocked for Todd Phillips teases there will be some "f**ked-up surprises" in "
The Hangover 2
". Learning from the flop of another comedy franchise which just makes use of the previous film's popularity, the helmer aims high for "
The Hangover
" sequel. Main actors consisting of hilarious
Zach Galifianakis
and gorgeous
Bradley Cooper
return, still joined by
Ken Jeong
who undoubtedly could be raunchy and funny at the same time. Though they will only be brief ones, cameo appearances of Oscar winner
Liam Neeson
and former president Bill Clinton should not be missed.
Kung Fu Panda 2
Release Date: May 27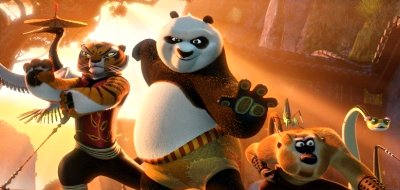 After successfully becoming a kung fu master, Po's new challenge will require him to trace back his past. A follow-up to one of DreamWorks' best animations, "
Kung Fu Panda 2
" will still feature the loveable Panda alongside his friends, with original stars including
Jack Black
,
Lucy Liu
,
Dustin Hoffman
,
Jackie Chan
,
Seth Rogen
and
Angelina Jolie
returning to voice these characters. A mix of detailed pictures and 3-D technology will surely create a great visual entertainment for the whole family members.
The Tree of Life
Release Date: May 27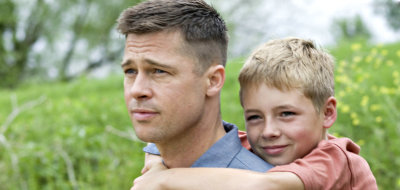 Oscar-nominated Terrence Malick, who has some of his only few feature films considered masterpieces, is back with "
The Tree of Life
". Pitched since 2005, the drama is promoted to present incredible effects shots and a concept that have never been seen before. From the trailer, it seems that the movie will tell a fresh "impressionistic" story in a poetic way with beautiful sceneries as the backdrops. Two-time Oscar winner
Sean Penn
as well as
Golden
Globe
and Oscar nominee
Brad Pitt
take the key roles, giving a promise that they will bring the characters to life convincingly.
Transformers: Dark of the Moon
Release Date: July 1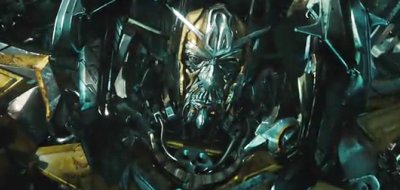 Michael Bay admits "
Transformers: Revenge of the Fallen
" was full of flaws and he promises to do his best for "
Transformers: Dark of the Moon
", bringing the core mythology from the Autobots and Decepticons' history. Sexy
Megan Fox
is not joining this full-of-explosions movie, but disappointed not for Sam Witwicky's new girl is portrayed by Victoria's Secret model
Rosie Huntington-Whiteley
. And if the swirling words are indeed true, this third "
Transformers
" film will mark the end of the trilogy and thus you have no reason to miss it.
Final Destination 5
Release Date: August 26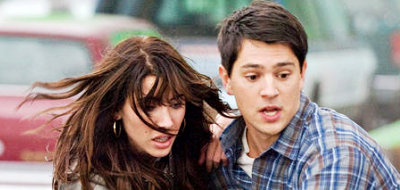 For years, "Final Destination" franchise has successfully attracted moviegoers who love films that can pump up their adrenalines. In upcoming "
Final Destination 5
", death chases another group of youngsters with a new set of unanticipated accidents, including a stunt set on a suspension bridge. Steven Quale, fresh from serving as the second unit director on James Cameron's "
Avatar
", is hired as a helmer and it is expected that he will bring something fresh to the next installment and handle the 3-D scenes better than "
The Final Destination
" director did.
for full information:
www.aceshowbiz.com/news/view/00037683.html